How To Watch The Grammys 2021 (Without Cable)
The following tutorial will show you How to Watch the Grammys 2021 (without cable) on any device.
The 2021 Grammys are set to air on Sunday, March 14 at 8 PM ET.
This is a reschedule of the initial event that was set to occur on January 31 of this year.
However, the show was postponed due to concerns surrounding the Coronavirus Pandemic.
This year's event will be a "hybrid" show with some spectators in attendance at the LA Convention Center and others tuning in remotely.
Viewers can watch the Grammys through multiple outlets that we describe below.
The options we have listed will work on tons of various streaming devices including the Amazon Firestick, Roku, Android TV Box, and more.
Although we cover Roku devices on this Website, we don't recommend them due to their closed system.  We recommend the Amazon Fire TV Stick 4K due to its low price and ability to easily Jailbreak it which will allow for free movies, TV shows, live channels, sports, games, and more.
The Amazon Firestick is the most popular device available today due to its low price point and "jailbreaking" abilities.
Jailbreaking your Firestick or Fire TV will give you access to tons of Movies, TV Shows, Live Streaming options, and more, for FREE.
How to Jailbreak a Firestick
How To Watch The Grammys 2021
The 2021 Grammys will air on CBS and its subsidiary outlets where users can stream the event absolutely free.
Owners of OTA Antennas can watch the Grammys with ease on their local CBS affiliate.
However, for cord-cutters without a TV Antenna, there are still numerous options available to watch the event.
 NulledMedia TIP: If you prefer an inexpensive alternative to cable for live streaming, we suggest using an IPTV Service from our list below:
IPTV Resource Guide
Paramount Plus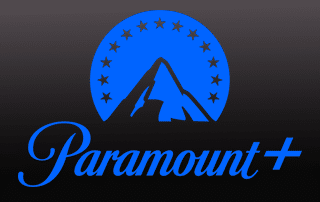 The all-new Streaming Service Paramount Plus has officially launched.
This Streaming App is a re-brand of the popular CBS All Access application that no longer exists.
Paramount+ features live streaming of CBS in over 200 markets across the United States.
This means you can easily watch The Grammys with your Paramount Plus subscription.
The service costs $5/month with ads or $10/month for the ad-free version.
You can install Paramount Plus on tons of devices including Firestick, Roku, and more.
One of the best ways to stream live local channels without an antenna or cable subscription is with the Locast App.
Locast is available in 30 locations across the US including Los Angeles, Chicago, Boston, New York, Dallas, Miami, and more.
CBS is available for Locast users which means you will have access to The Grammys.
Use the guide below to see if you have Locast in your area and how to install on your preferred device.
NOTE: If you encounter blackouts or restrictions when streaming due to your location, we suggest installing a VPN.
A VPN will allow you to change your "geo-location" and stream channels in tons of different cities, states, and countries.
This will help you bypass any blackouts based on your location and watch The Grammys wherever you are.
For the best stay-at-home options for streaming VOD content, check out our popular NulledMedia guides below.
Stay up-to-date with the latest news, streaming tips, and more by following the NulledMedia Advisor with updates weekly.
This Advisor provides all the best cord-cutting tips to get the most out of your favorite streaming devices and more.
Click the link below to join the other 800,000 Advisor subscribers.
Free NulledMedia Advisor
How To Watch The Grammys FAQ
Can I Watch The Grammys for free?
Yes. This guide will show you more than one way to watch the Grammys absolutely free.
What Channel are The Grammys on?
CBS will broadcast the 2021 Grammys.
When are The Grammys?
This year's Grammy Awards are on Sunday March 14th at 8 PM ET.
Can I stream The Grammys?
Yes. This guide will show you how to stream The Grammys on tons of devices including Firestick and Roku.