Disclaimer: This post contains one or more affiliate links. This means we may receive commission on purchases made through the link at no extra cost to you. 
Music licensing for video content is a confusing topic.
It's hard to find the right information, and everything seems to come with a confusing caveat that doesn't apply to your situation.
It's enough to leave you feeling a little, well, like this:
If you're looking for a straight answer, you've come to the right place.
In this post, we're going to break down everything you need to know about music licensing rights so you can soundtrack video content, worry-free. Let's go!
Editor's Note: We have done our best in this article to provide insight and advice on copyright law in the United States based on current industry best practices. However, we are not lawyers, and regulations – especially to do with the copyright act and intellectual property – change frequently and can vary depending on your location. Therefore, we highly recommend you do your own due diligence and speak to a professional who works with music copyrights. This article is just a good place to start.
Why You Need A Valid Music License For Your Videos
Songwriters' music is protected by copyright law, which provides exclusive rights to copyright holders to play their songs.
When your favorite band releases a new song, it is protected by copyright law and only a licensee can use the copyrighted work.
This applies to lots of different types of usage, from public performances (which often includes interactive audiovisual work like video) through to plays on radio stations.
To use copyrighted music in your videos you need to get a music license — legally documented permission that allows commercial use of a track.
You make money for the subscriptions you sell. So, if you use someone else's musical works to soundtrack your videos, it makes sense they get their fair share as well!
Even if you offer your videos for free on a non-profit website, a music license is still required to play music in your videos. 
What Happens If You Don't Acquire Music Licensing Rights?
If you don't get a proper music license for your video streaming service and the copyright holder finds it out the following may happen: 
Best case scenario: You or the VOD platform where you host videos using copyrighted musical works will be asked to take them down (Oops!). 
Worst case scenario: In addition to asking to take down your videos, the copyright holder may decide to sue you. The U.S. copyright law, under the copyright act, allows copyright holders to recover damages of between $750 and $30,000 for each act of infringement, and up to $150,000 in cases where the infringement is committed willfully.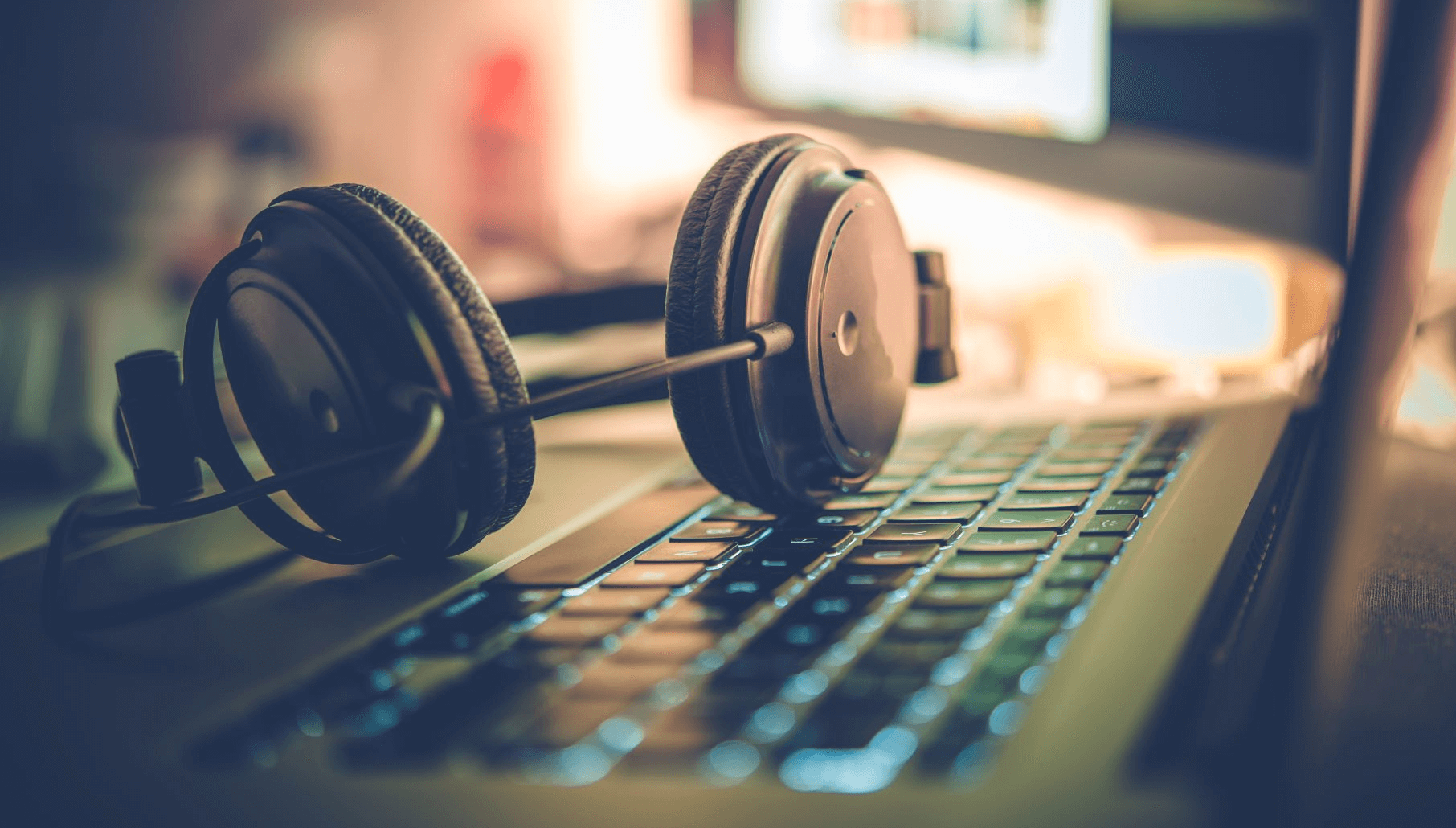 Royalty-free vs Copyright-free music
What's the Difference?
ASCAP, BMI, & SESAC: The Big 3 Music Licensing Rights Providers
Say you want to license music for your videos. How do you find the copyright holder  of the songs you want to use? Do you need to go to the record labels, Spotify, or someone else?
Most songwriters, composers and music publishers in the United States belong to one of the three main performing rights organizations:
They serve to represent music creators and protect their music. And, members can only belong to one of these performing rights societies.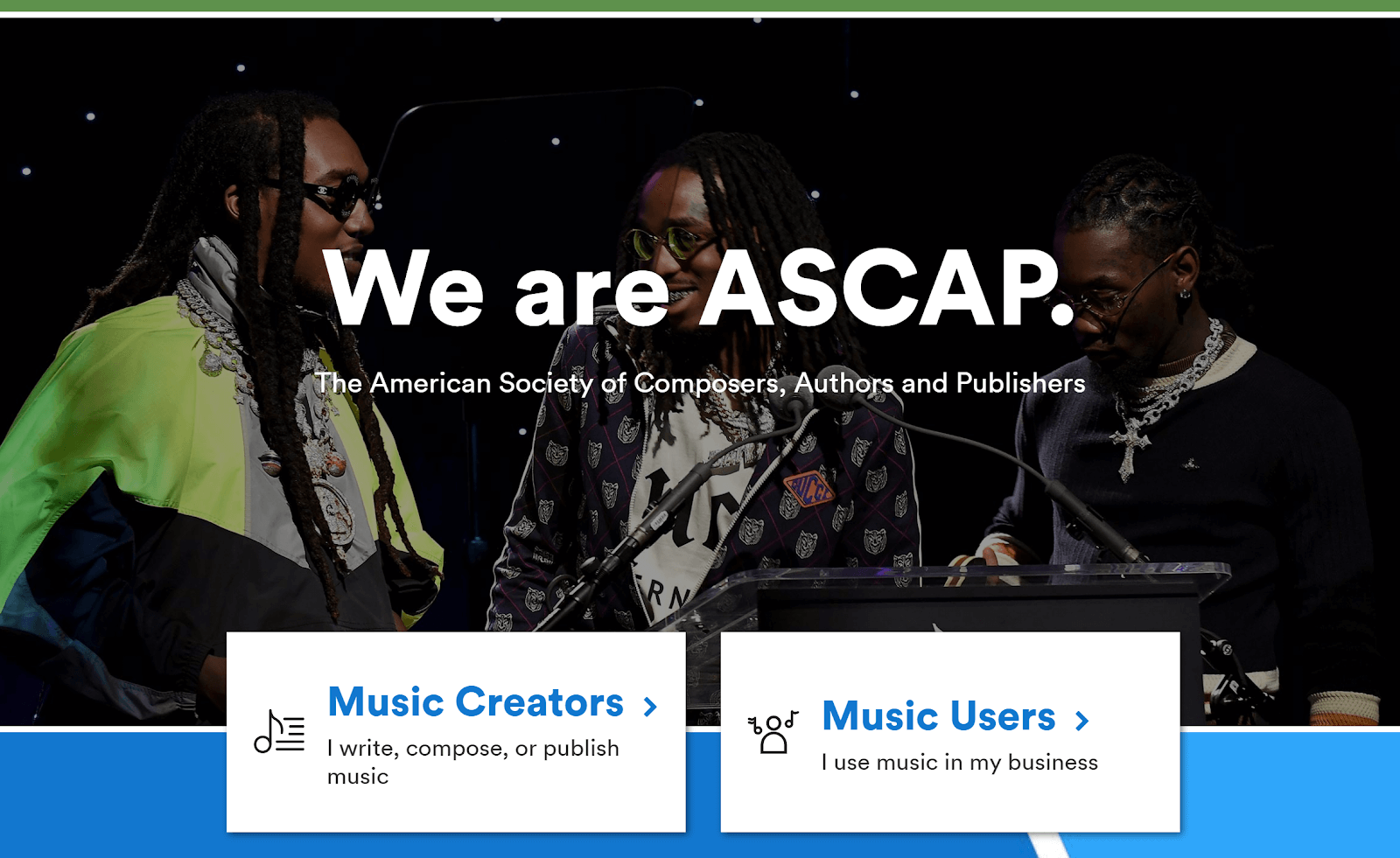 To use musical works of the members of ASCAP, BMI, or SESAC in your videos you'll need to purchase a public performance license from the corresponding organization.  
Additionally, you'll need to contact the copyright owner directly and negotiate for synchronisation rights for your video. You can look in the corresponding database for information about a song's copyright owners to find their contact information.
The cost of licensing music for videos this way can vary wildly. Young independent artists may give you permission to use their music for free, while a record company may ask for astronomical license fees.
But, there is an easier way to do this…
How To Get Music Licenses To Use In Your Videos
There's a simple alternative to hunting down the owner of  each and every copyrighted song you want to use.  
There are many music licensing platforms that offer royalty-free music for your videos. These companies negotiate directly with artists or record companies to create their own music libraries that you can access. 
Sounds too good to be true? Well there is something else to keep in mind before you hit "I agree" and start downloading songs from a publishing company.
Unfortunately, adding royalty-free or stock music to your VOD videos doesn't always mean you are in the clear. Not all platforms give you the same kind of freedom. For example, some of them cover social media (including monetization) and digital ads, but not commercial streaming services such as VODs and OTT apps.
So, not to land in hot water with a music licensing platform you need to check their license agreement.  
If you don't want to get into the nuances of your license agreement your best option is to get a subscription with one of our partners' platforms. 
The Best Music Licensing Platforms For Your VOD Platform
Below we will introduce you to music licensing platforms that offer music cleared for NulledMedia, so you can safely soundtrack music for your video streaming service.
Epidemic Sound
If you've ever asked video creators about music licensing platforms, you most likely already know Epidemic Sound.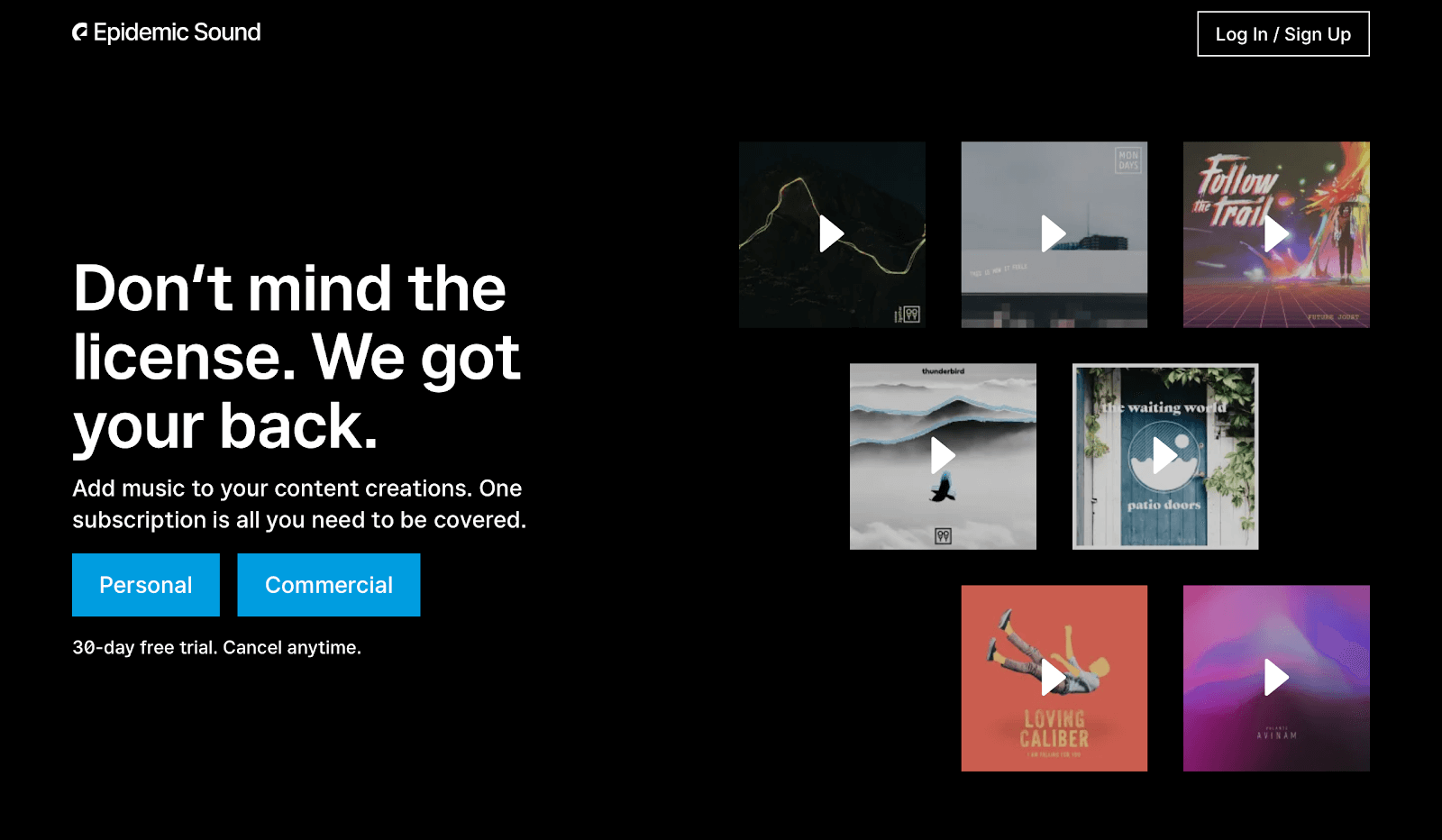 They've collaborated with world-class songwriters, recording artists, and producers to create a high-quality music library of over 32,000 tracks!
Better still, NulledMedia recently partnered with Epidemic Sound to make using their songs even easier on your video on demand platform. In addition to social media, online platforms and websites, their Commercial Plan now covers…
VODs
live streaming
OTT apps
…to give you a worry-free way to pair the right songs to the right videos.
Why you'll love Epidemic Sound: 
Large music library 
Unlimited downloads 
'Find Similar' feature that helps you find tracks similar to ones you like
Any video that was synched while under an active subscription is cleared forever
Free 30-day trial to experience the platform 
Monthly and annual plans available 
Artlist.io 
Artlist.io has one of the fastest growing libraries in the music industry, with new tracks being added all the time!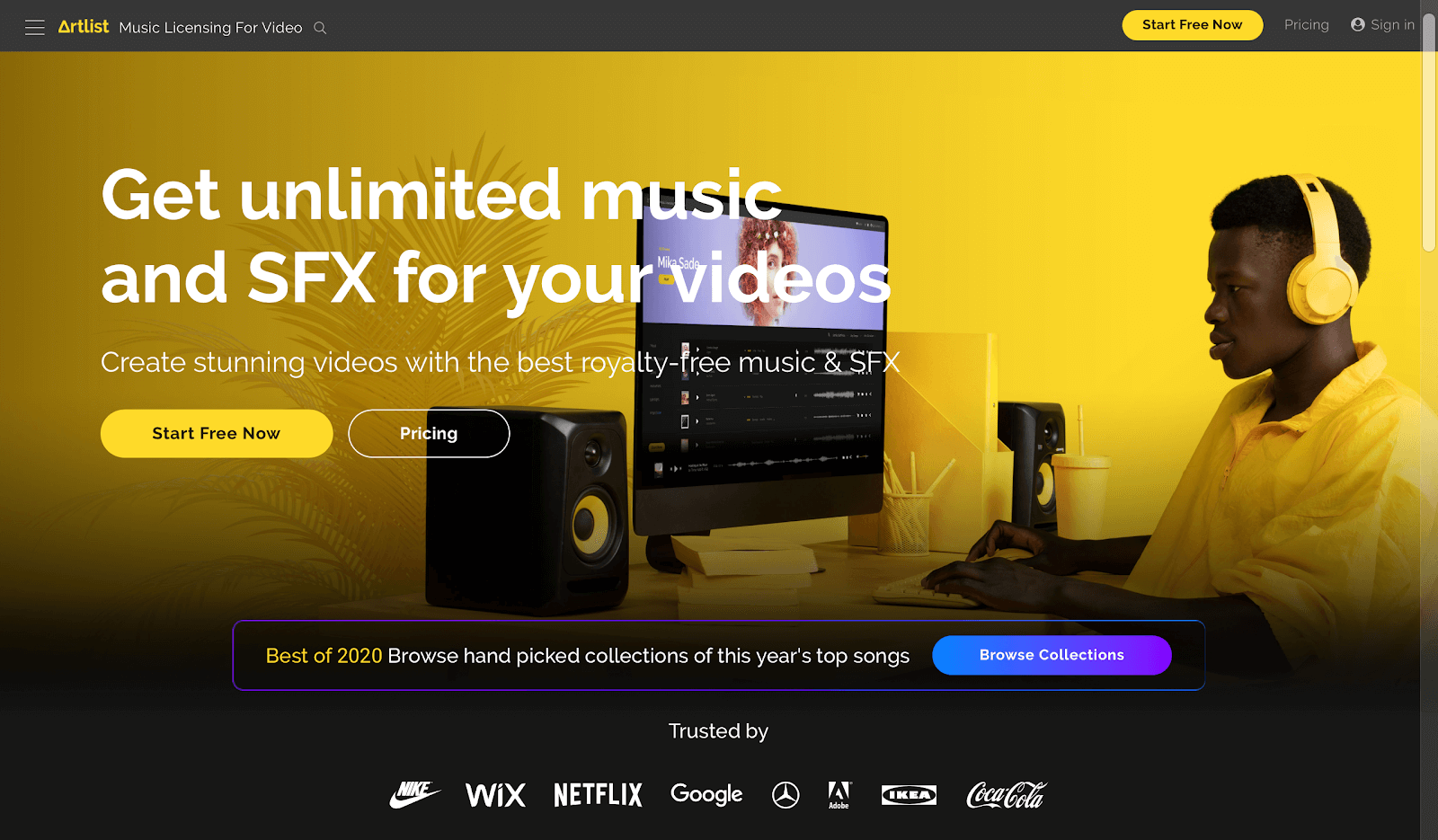 Furthermore, video entrepreneurs get a lot of freedom with the Artlist.io license, as it covers everything you'd need to do with your videos: 
Social media
Video ads
Video monetization with VODs
Live streaming
Films 
Artlist.io subscription is annual rather than monthly. And, as a NulledMedia customer, you'll get two extra months added to your subscription if you purchase via our partner link. 
Why you'll love Artlist.io: 
Constantly growing music library
Any song downloaded with an active subscription can be used in your videos in perpetuity
Very minimalistic design and extreme usability of the platform
'Video Theme' filter that helps you find perfect tracks for you videos' theme, for example Sports & Fitness
Use in almost any video project, including VODs by default
Two extra months for free when you sign up with a partner link
Hooksounds
Hooksounds is a music licensing company that focuses on original production and exclusive music. Everything you can use is produced in-house!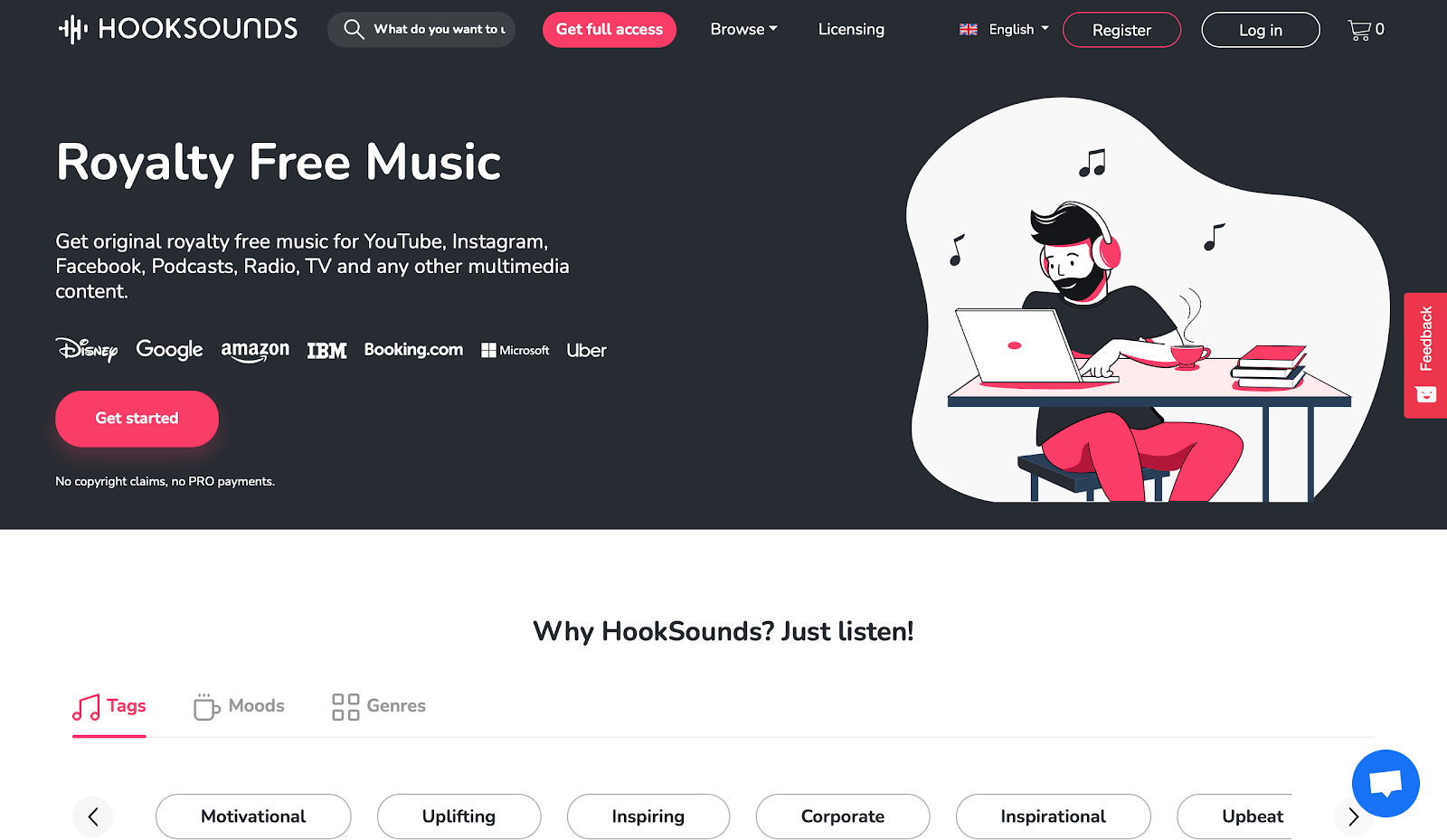 A subscription for NulledMedia users also includes custom music requests, which means one track a month could be created specially for your VOD service. 
If you are looking for something a little more special for your video streaming service, Hooksounds is for you then. 
Why you'll love Hooksounds: 
Hooksounds owns each of the musical compositions in their library, promising zero copyright claims, royalty or hidden fees
Unlimited downloads 
Lifetime license validity for music downloaded
25% off monthly and annual subscriptions for NulledMedia users 
Custom music requests (for users with Premium or Business Hooksounds subscriptions)
Single track licenses for video entrepreneurs who need music for their videos just occasionally
FAQ: Answers To Your Most Common Music Licensing Rights Questions 
Now you know where to license music for your video streaming services, you may have questions about what you can and can't do with the tracks downloaded from music licensing platforms.
Below you will find answers to frequently asked questions about music licensing platforms. 
These answers are provided by our friends at Epidemic Sound. If you plan to use a different platform to license music for your videos, we highly recommend you check the license agreement of that particular platform.
Do I have to credit the music licensing platform or artists in my videos?
As an active Epidemic Sound subscriber, you have a blanket license to use our music in your content and on your connected channels. You don't have to credit Epidemic Sound. However, we encourage you to credit the artist.
Make sure you have an active subscription when publishing your videos, and that you do so on the channels, accounts, handles, and website that you have connected to your subscription. 
If you're on the Commercial Plan and soundtrack client productions to be published by a third party, remember to clear it: 'Me' → 'Account' → 'Clear videos'. The content will then be protected from copyright claims forever. 
To credit the artists behind the music in your video, share the track by clicking on the title to get to the track's page, copy the link and paste wherever you want to share it. If you want to share a playlist, go to the playlist and click the three dots in the top right corner, click share, copy and paste!
Can I modify the music I download from music licensing platforms? 
Yes! All Epidemic Soundtracks come in stems. Being able to remove certain elements from a track lets you find your own unique sound without having to pay for customized music.
For example:
The stems of a sound recording could be: drums, bassline, harmony, and vocals. When you download a track from Epidemic Sound, or you play on our website, you have the option to leave out certain elements or access the track in its entirety.
Can I use the same track in multiple videos? 
Yes, an Epidemic Sound subscription includes unlimited use of the music in content published on your connected channels and accounts, as well as your NulledMedia account.
When you become an Epidemic Sound subscriber, your NulledMedia account will be cleared and protected from copyright claims. 
Can I keep using music in my videos that I download during a free trial period if I don't buy a subscription?
You're free to publish an unlimited amount of content on your registered channels using Epidemic Sound's music during the trial. You'll also have full sub-licensing rights if you're producing content for third parties.
In other words, you can use our music in content you produce for others and clear the links on which it's published under 'Me' → 'Account' → 'Clear videos'. Any content published during the trial will be cleared from copyright claims forever.
Although you are able to download as many tracks as you like during the trial, the downloaded tracks can only be used in content published during the trial period and does not cover music used after the trial has ended.
What happens to the videos distributed after I cancel a subscription with a music licensing platform?
The videos with Epidemic Sound music in them that you've published during your time as an active subscriber will be cleared from copyright claims forever. Any videos featuring Epidemic Sound music that you publish after your subscription has ended are not protected and they are subject to copyright claims.
Wrapping this up
You always need to get a music license for the copyrighted works you want to use in your videos.
You can do this by looking for an artist in a performing rights organizations' database, like BMI, ASCAP, or SESAC, and contacting the copyright owners. 
But, an easier way to do this is using music publishers like…
Epidemic Sound
Artlist.io
Hooksound
…that provide you with music licenses to use the songs in their database.
When you license music for your VOD service you need to check the licensing agreement and make sure there are no restrictions on use of the track in commercial streaming services. 
If you have more questions about how to license music for your video streaming service please leave a comment below.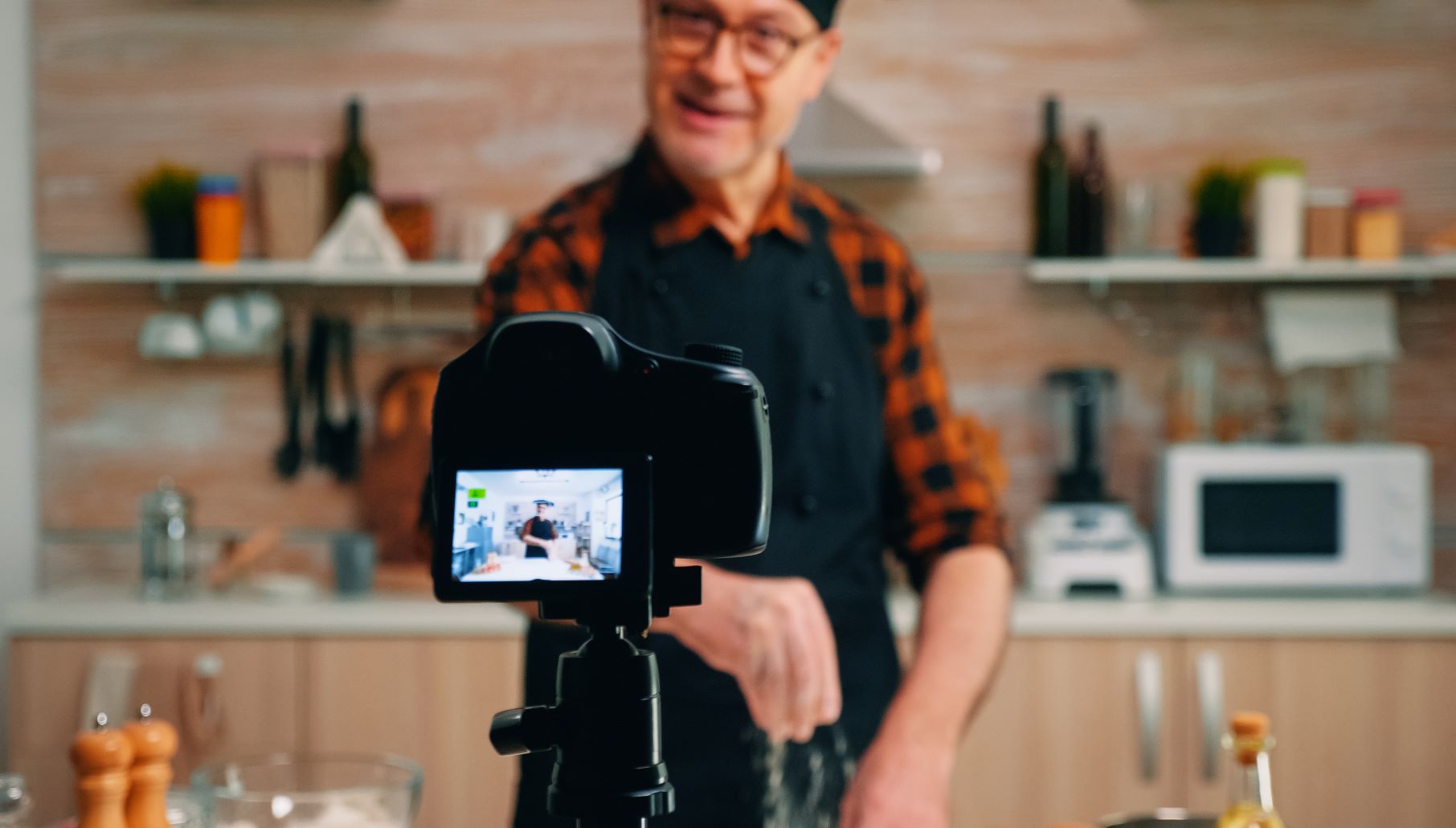 9 Live Streaming Tips & Tricks to Level-Up Your Streams