If you're looking to monetize your videos, you've probably come across the term AVOD.
It's everywhere right now:
And, for good reason…
AVOD is one of the most popular ways to start making money with your video content. 
It's free to use, easy to set up, and boasts some (potentially) lucrative income numbers.
But what exactly is AVOD? And, is it the best money-making option for your video business?
Well… 
For some creators, it's a dream come true. But for others, it's an inescapable nightmare. 
So gear up, because we're about to give you the 411 on the good, the bad, and the ugly of AVOD.
What Is AVOD (And What Does It Do)?
AVOD, or ad-based video on demand, is a video monetization model that generates revenue through adverts.
You take part in it when you tune into your favorite YouTube channel to watch those cute kitty compilations! (You, not me, I say.)
These video ads are the main way YouTube creators monetize their videos!
But beyond YouTube, AVOD is now the backbone of many free streaming platforms, like Vudu and Tubi, that host a variety of free on-demand content – and they're all fully powered by ads.
Pretty cool, right? Well, it certainly can be.
The Good: AVOD Allows You to Easily Monetize Your Content
The good thing about AVOD is it offers creatives a low-risk way to monetize their videos.
AVOD-driven platforms offer instant access to millions of potential viewers. If the creator hits a big enough audience, they can drive some serious income numbers without having to ever sell a product.
And for audiences? It's a major win too, having instant access to endless hours of free content.
The user set up is simple and the concept is refreshing in its simplicity. Give audiences:
What they want: great content
When they want it: on demand
How they want it: for free
It's this simplicity that makes the model so enticing to both creators, audiences, and major media companies, too. It's a transaction-less way to monetize your videos, that's easy for everyone.
Because of this, AVOD is currently on its way to take over the TV experience we all left behind many moons ago.
That's right. The paid cable TV you grew up watching has been seriously upgraded, all thanks to free digital video networks with endless hours of on-demand content.
And the numbers show the grand majority is on board with this shift. Just in 2020, a record 17.3% of U.S. households cut the cord and switched to full-on streaming at home.
And this number is only going to keep growing! Which is why so many are jumping on the AVOD bandwagon.
Take Pluto TV, for example. This free streaming platform is the perfect simulator of the traditional TV-viewing experience.
With TV-like features like a scrolling guide and hundreds of live channels to pick from, it's become an alternative streaming sensation. Just in the past year, they've racked in 22 million active users.
With their success, many other platforms have emerged to compete in the AVOD streaming race and offer premium TV to the masses. And we'll surely be seeing more of them!
Okay, so that's the good of AVOD. Surely something this easy to use can't have any drawbacks, can it? 
Well…
The Bad: AVOD Hurts Independent Creators
AVOD can be terrible for the creators who use it.
The best example of this is YouTube.
In the past decade, millions of independent creatives have been able to find a home on the platform and build strong, rich communities thanks to its free content model.
But when you take a look at some of these star YouTubers' earnings, you can see that the creators YouTube needs to survive are getting a pretty raw deal.
Research shows that "YouTube success" means living below the poverty line. In fact:
96.5% of creators will never earn more than $12,140.
When you factor in the amount of effort that goes into video production, this is extremely unfair to creators and businesses.  
This is also compounded by the fact that advertisers have a lot of power on AVOD channels. Meaning they can pull the plug on your video's earnings.
That brings us squarely to the ugly side of AVOD…
The Ugly: AVOD Revenue is Unpredictable and Unsustainable
AVOD is unpredictable.
For those who depend on it to pay their bills, it can be an enormous source of stress. Because you simply never know how much money you're going to be making on any given week.
Even those who do make it big with their videos still cannot gauge how much they are going to make.
Plus, if you're mainly attracting viewers from areas with lower CPMs (ad earnings per 1,000 views) you could be making even less, despite having great viewing figures.
And, that's before you factor in sudden demonetization. It's not uncommon for advertisers to change their guidelines, and for creators to find they've lost thousands of dollars in income.
This has already happened many times before to everyone from kids creators to more controversial content on the platform.
The COVID-19 pandemic has also exposed many of AVOD's flaws.
There were drops of up to 50% in revenue despite an increased viewership of 500%.
When advertisers pull their ad funding, it directly affects creators' revenues.
So, no matter how much you're working, you'll never know what you'll be paid on any given week.
Simply put, though AVOD is an inventive business model for many rising streaming networks, it is not a reliable source of income for creators working from their makeshift home studios.
Why YouTubers' Ad Revenue is Down During the Current Streaming Boom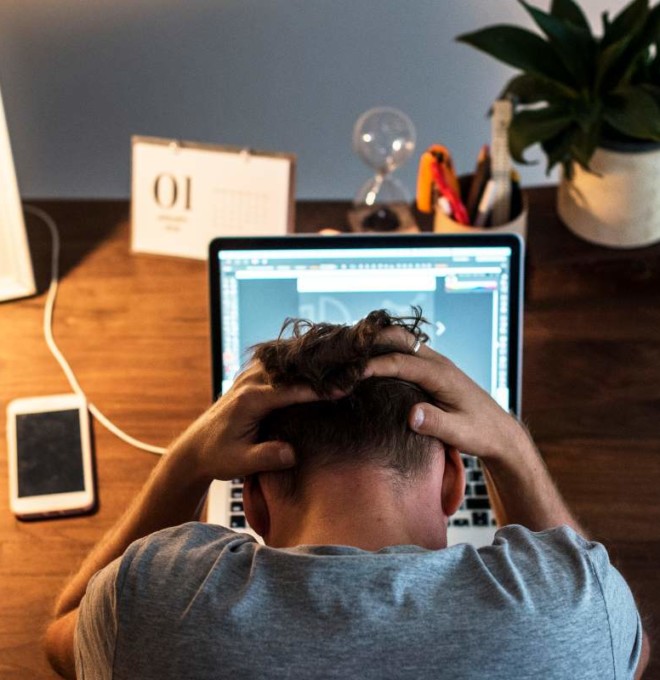 AVOD: All That Glitters Isn't Gold
AVOD can be many great things: inclusive, ingenious, and flexible.
This revenue share model has proven to be a strong candidate to fill in the void of TV-era nostalgia, with plenty of platforms making TV accessible to anyone with a streaming device.
But for the average creator trying to make a living through its model of free, ad-supported content, AVOD is simply not the wisest route to take when monetizing your content.
If you're currently a video creator or business owner trying to phase out of AVOD and into a more reliable revenue stream – we have the perfect guide to prepare you for that major plunge.
Was this breakdown useful to you? Let us know below in the comments.
Learn more about other video monetization models here:
SVOD, AVOD, TVOD – How to Pick a
Monetization Model for Your VOD